Martin writes... Our initial contact with the shipping agent - JAS Forwarding - took place via e-mail and a brief phone call. Our tight itinerary required us to get the Land Rover locked in a container prior to us flying back to the UK.

We opted to use JAS Forwarding, whose shipping quote was comprehensive and fully inclusive.
Quick Link
JAS Forwarding - Cape Town
S 33° 51.866', E 18 ° 30.637'
+27 21-527 6000
I must say that the service we got from JAS Forwarding was impressive. Not once were we left to sort things out - rather, the staff from JAS Forwarding (Ashraf & Ismael) attended to the full process - getting us to the loading bay, arranging for collection of the customs officer and assisting with the loading. The loading process was very quick and easy - once the customs officer checked the vehicle chassis and engine number, I lowered the tyre pressures and rolled into the container. We had removed the mattress from the roof tent allowing it to lay flatter. It was good that we did as the tent just fitted through the door. The entire loading process took less than 30minutes!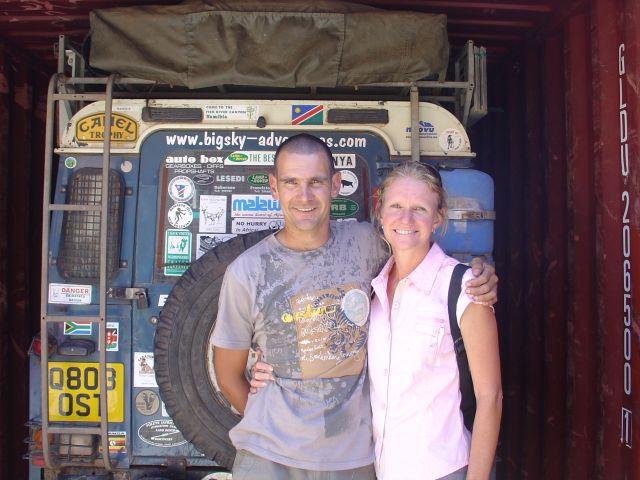 THE END!