The pre-trip team (if you can call it that) will consist of Sam & Linda in Elsa the one-ten and ourselves in Maggie.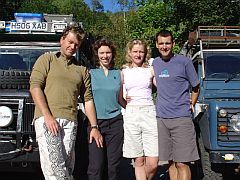 We plan to meet North of the Pyrenees before heading to Andorra.
After the first week in Andorra, Debbie and I will meander along the Pyrenees crossing over to Spain before eventually tackling the long road North back home.